About the FPHA
Mission Statement
For the betterment of the Federal government and to protect the rights of employees, to advance and improve the general welfare of employees, and to dedicate ourselves to the principles of justice, equality, and fraternity.
History
The FPHA was founded in 2011 by current Directro and former President, Ryan K. Soon and other members of the Department of Defense Police stationed at Pearl Harbor, Hawaii. Frustrated with labor organizations that could not fully understand the hardships and demands of police and security officers, the FPHA became the first national labor organization, founded and operated by police and security officers representing DoD Police and Security Officers.
Goals
The goals of the FPHA are:
to identify the concerns of all of police officers, guard officers, and support staff, to ensure that every employee has a voice,

to work with management to address any concerns and develop controls to ensure the fair and equitable treatment of the employees,

to keep our members informed of their rights and responsibilities,

to ensure the safety and security of the workplace through collective barganing, and,

to improve our community through selfless service and community programs.
FPHA Logo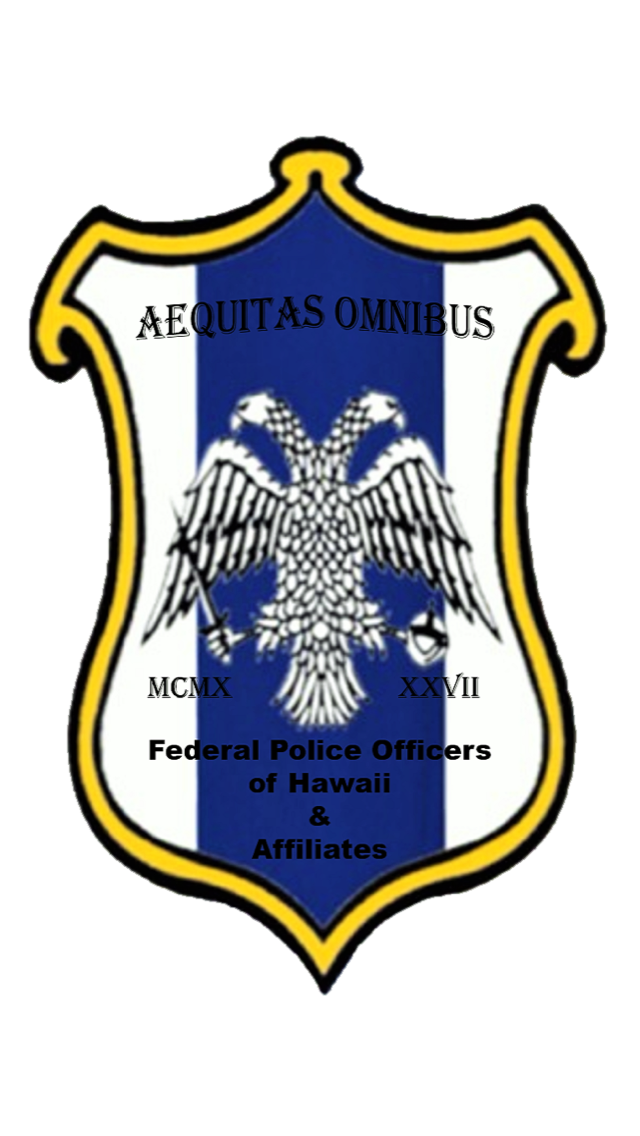 Shield: The shield of the FPHA logo is a representation of the honor, integrity, and selflessness that each of our members display as Police and Security Officers. Many people aren't aware of this, but the first "police badges" were the coat of arms worn by knights. These coats of arms identified the knight and his allegiance to justice, chivalry, and his royal leaders through being displayed on his shield. Much like the police of today who swear to protect and serve, knights from the medieval era were often sworn in and asked to "Protect the weak, defenseless, helpless, and fight for the general welfare of all."
Aequitas Omnibus: Aequitas Omnibus is latin for "Equality for All".
Two Headed Eagle: The two headed eagle was is an adaptation from the Byzantine empire. Originally, the two headed eagle was a symbol or the partnership between the Church and State of the Byzantine empire, but was later adopted throughout Europe, thereby adopting many additional meanings. The FPHA uses the two headed eagle for a multiple of reasons.
The eagle in itself is our National Bird and a symbol of our patrotism.
The two heads represents the two jobs that we must undertake. First and foremost, we are Police and Security Officers. We protect those within our community and always seek justice and public peace. Secondly, we are a labor Union that protects those within our ranks and always seeks justice and equality in the workforce.
The eagle holds a sword in its right claw. This is a symbol of our strength and a constant reminder that we will always fight for what is right; legally and ethically.
The eagle holds an orb in its left claw. This is a symbol of intellect and rightousness and serves to show the balance of strenght (sword) and knowledge.
To be continued
Page Last Updated: Jan 30, 2017 (12:02:22)